Lighting Techniques: Textured Lighting
Textured Lighting
Our Lighting Team have the experience and creativity to transform our venue space into something spectacular. Through the use of various colours, textures and intensities of lights, different moods and atmospheres can be conveyed.
Our professional lighting team specialise in the creative and technical delivery of lighting, projection and multi-disciplinary interactive systems.
What techniques do AV and Lighting Design Specialists use?
There are many different lighting techniques and features available. Here's a closer look at just one of the techniques available in the Round Room;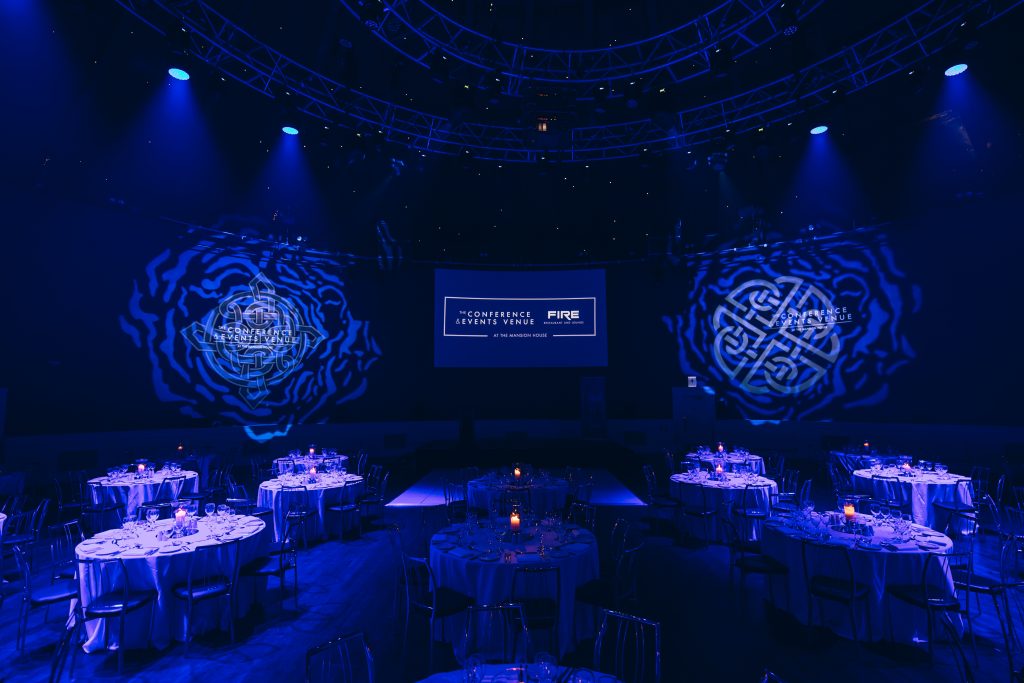 Textured Beams and Hazers
Texture lighting is the technique of using light to create dimension, space and visual interest by breaking up the flat appearance of everyday items and turning them into extraordinary art pieces. A normal room can be re-imagined using light!
Texture lighting uses gobos to break up a light source and create patterns on walls, ceilings, floors, dance floors, the stage or other items in a venue. By adding colour and varying intensity the effect can be quite dramatic, transforming a space into something completely new and different.
There are hundreds of stock patterns that can be used ranging from simple, to ornate, to abstract. Patterns can be matched to your event's design choices to provide a fully immersive look and feel to the room and to tie all your design elements together. The design can also be customised to meet your branding requirements. A popular option among clients is to customise a gobo with their company logo, reinforcing their brand.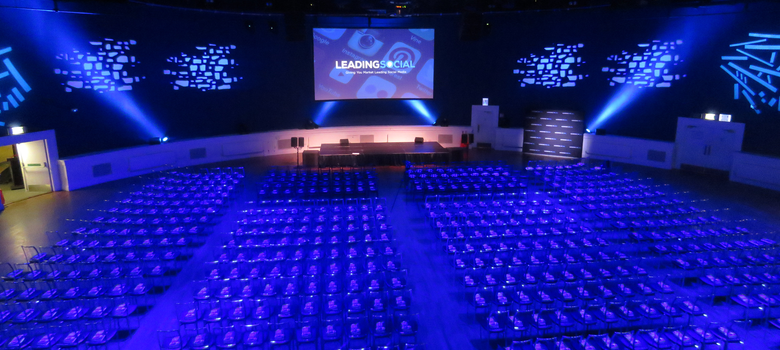 To see our Texture Beams and Hazers in action, take a look at
The Conference and Events Venue Lighting Packages below: