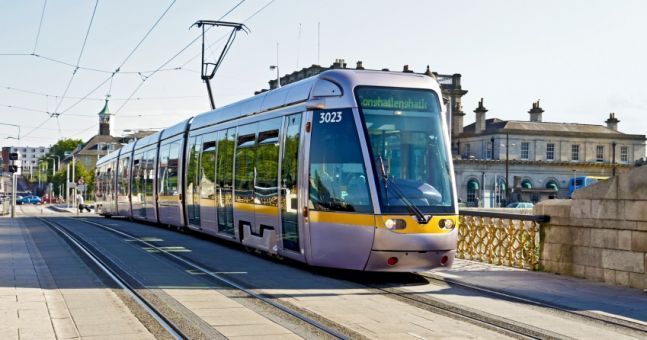 We are so delighted that the Luas Cross City project is almost complete! After 4 years, our beloved Dawson Street is almost road-work free and we could not be more happy about it.
As you may be aware, testing of the new Luas Cross City line is currently taking place – ahead of the full launch on 9th December 2017. From today, Monday 11th September, test activity will increase to every weekday, running at approx. 15-20 minute intervals. We would like to remind our clients and guests to take extra care and be mindful of on-coming trams when walking on Dawson Street and outside The Conference and Events Venue.
Also, a number of permanent traffic alterations are being made on Dawson Street from this week. Please see full details from the Luas Cross City team HERE.