At the Round Room, we take pride in offering the highest quality Audio Visual production for your event. Our partners, CAVS, are one of the most experienced AV professionals in the events industry.
The Team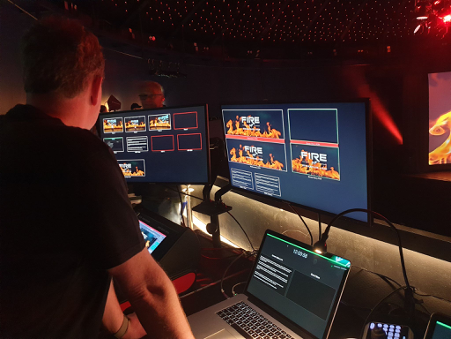 In the Round Room at the Mansion House, we work with a dedicated Audiovisual (AV) team, who have over 50 years' experience in the industry. Our AV team have worked & travelled with some of the biggest bands in the world, such as Thin Lizzy, U2, Leonard Cohen, The Red Hot Chili Peppers, Kings of Leon, Michael Bublé and Madness, to name a few.
Our dedicated team of Audio & Visual technicians ensure the highest standard is met and that the client's requirements are at the forefront of every event.
The team is led by Mark Coreless, the General Manager of CAVS. Mark has worked with CAVS for the last 21 years, beginning his journey in their Cork office. Mark works directly with our Event Management team, on all events in the venue, attending production meeting and assigning the best member of his team for the job. Mark Coreless is an asset to the Round Room team, always going the extra mile to ensure every event runs as smoothly as possible.
Audio
The Round Room was built in 1821 to welcome King George the fourth, as no other building was deemed grand enough to welcome a king. The venue is now a prestigious events space, hosting over 150 events each year.
A circular room creates many obstacles for the audio technician, as it is important to remember that the shape of the room defines the movement of the sound waves within the space.
Did you know that when you speak in the centre of the Round Room you can hear an echo?
Our dedicated AV team have perfected the sound in the venue, having worked in the space for over 20 years. This has been achieved through the use of a L'Acoustics PA system and a digital sound desk.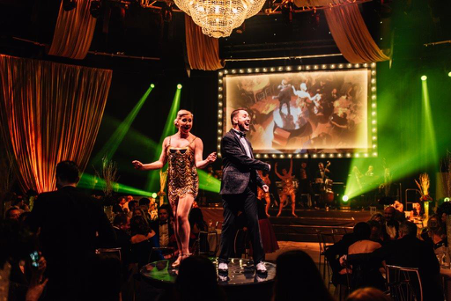 "High-quality audio is the difference between hearing and listening, between noise and sound"
The audio dedicated control point is positioned on our curved balcony, allowing them to work seamlessly, while out of view from our delegates.
Remember, when event planning your conference, it is essential that your message is heard and that the Sound travels across your audience at an appropriate level.
Visual
It's not what we look at that matters – it's what we see
A 10k laser projector is included in the hire of the Round Room. A laser projector offers longer-lasting brightness, lower maintenance and improved colour and contrast. Laser projectors are also Better for the environment, as they are mercury-free8, have instant on/off capability, flexible brightness adjustment.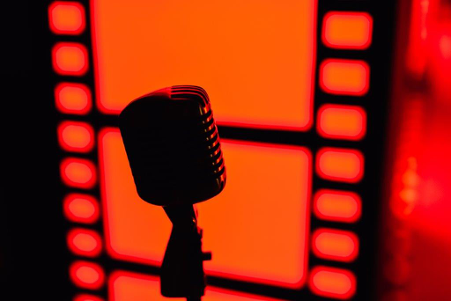 A few tips for visual content for events
Remember, a picture is worth a thousand words, do not feel the need to cram your slides with irrelevant content. Keep it easy on the eye and straight forward for guests to follow and stay engaged
Make sure all videos & imagery are a high resolution when using a large screen. Don't stretch images when resizing them
Make sure you know the ratios of your screen before you start preparing your content.
Select suitable typography such as Aerial, Helvetica etc, stay clear of narrow or decorative fonts
Use of icons is a positive, especially for people who are visually impaired or are of a different nationality e.g. a magnifying glass is universally known as a search icon
High Contrasting colours are also positive. Consistent design throughout slides helps to increase engagement
The text should only be white or black. If white, should be on a dark backdrop or black text should be on a light backdrop e.g. do not put white text on a yellow background
Never place text on a picture, as it makes it very difficult for delegates to read
It is best to practise to include subtitles on a video, as it will assist any guests with hearing difficulties
No paragraphs, keep it to the point! Remember the screen is only there to aid getting your message across
Font size should never be smaller than 12 PT
Find out how we can help host your next event: