Meet Mark Galione, our Senior Lighting Designer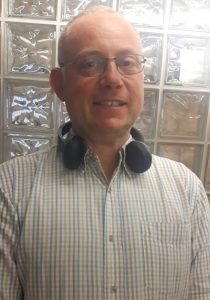 Mark Galione has been our lighting partner since early 2015. He has been freelancing with High Res Lighting since 2001, working mainly in theatre & events. High Res has been involved in many extraordinary events including the Opening Ceremony for the 2014 Winter Olympic Games in Sochi, GAA 125 Year Celebrations and Riverdance 21st Anniversary European Tour.
---
SO LET'S GET TO KNOW HIM…
How long have you worked as a lighting designer?
The first show I lit professionally was in 1986, having completed a course in the Central School of Speech & Drama in London. The scene was very different back then, I began working in small theatres above pubs, with shows seating up to 50 people. You'd never know who would walk through the door, from your average Joe to Mick Jagger. Believe it or not, my first professional gig entailed recording Judie Dench. We had to keep this low key as she didn't want any of our audience to know. You can imagine how starstruck I was only being in my 20s!
         When you begin a project, where do you get your inspiration from?
Production design will usually start with a mood board and then I'll research images. A concept can be inspired by a period in history, Images often form in my mind based on images I've researched online. Taking the dog for his early morning walk can be very inspiring.  The sky just after dawn has inspired the colour palette of many of my designs.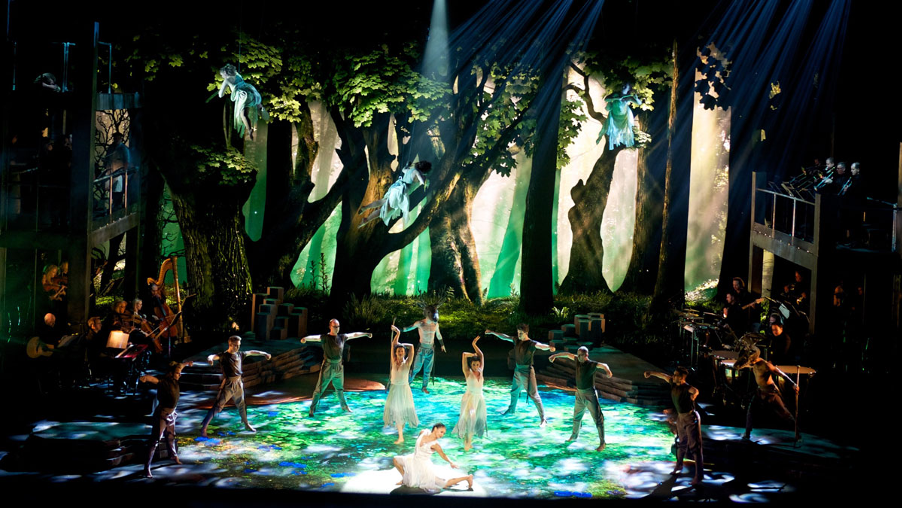 How important is the client's input?
Essential. The client will provide the initial spark that the design is based on, but the client also provides a touchstone and source of reference at every stage. If a design concept is not working for the client there is always a reason. Good design is a collaboration. 
What is a big ''No No'' in lighting?
To be insensitive to the concepts and rhythm of the show. Lighting design can look stunning however will not work if it is not in line with the show. This is a collaborative process. As a client, there are a few things you must consider prior to your event, including the type of event, your lighting budget, the theme, the entertainment and the schedule of events.
What are some current trends in lighting?
Content generated on screens is becoming more and more integrated into the lighting design. In the film and TV industry, we have been involved in several projects where the light cast by LED screens has been used to light performers rather than conventional lighting.
We are using fewer lights that are more versatile, many lighting rigs are made up entirely of moving lights. Which is why we have changed more than 95% of the lighting in the Round Room to moving heads. Thankfully, gone are the days when we used to climb a ladder to pin spot tables.
LED lighting, More flexible, Less heat, Lower energy use. We have changed the majority of the lighting in the Round Room to RGBW LED lights so that we can facilitate clients wishes to have the room lit in any colour (or shade) of their choice.
What event was you most proud of lighting in the Round Room?
The Vintage Nights Christmas show.  I think it was a perfect balance of set and lighting design with the stylish event design.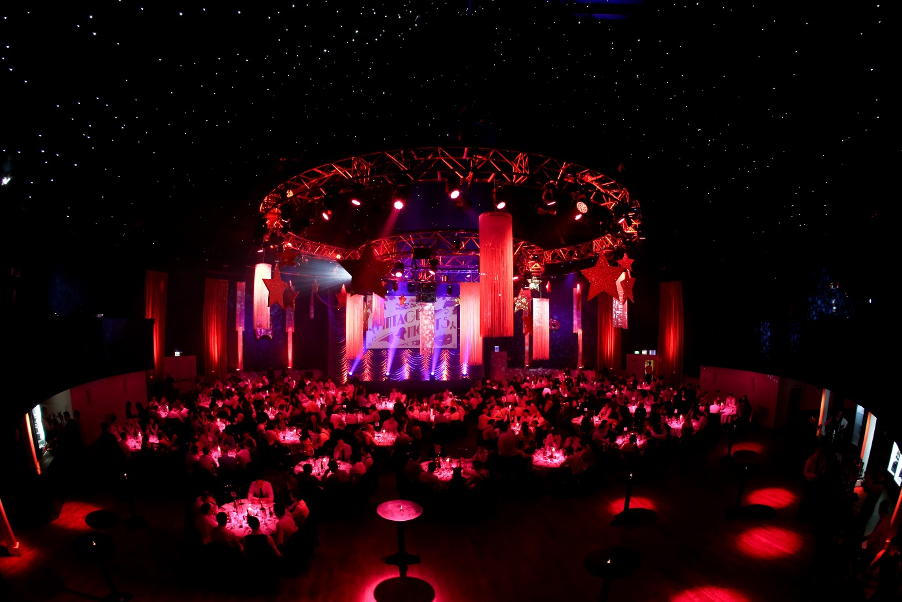 ---
If you would like to find out more about lighting at the Conference and Events Venue visit here.
Or contact a member of our team on: