CATERING AT THE CONFERENCE AND EVENTS VENUE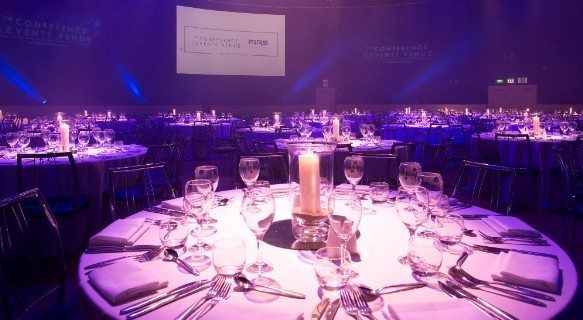 The Conference and Events Venue at the Mansion House is not only renowned for successfully hosting spectacular events and conferences for over a decade,  it is also favoured for its high standard of food and beverage. The Conference and Events Venue caters for various event styles and numbers, from small meeting rooms to large gala dinners for up to 500 guests.
Our events team work closely with our partner catering company, 'With Taste', to ensure 'restaurant standard cuisine, presentation and service' at every event we host no matter the size.
'With Taste' is 100% Irish owned and has been wowing guests for over thirty years. 'With Tastes' Executive Chef, Garrett Duff, creates quality dishes using locally sourced seasonal produce from a range of specialist suppliers. Garrett describes his food ethos as a "Celebration of fresh local produce, served with innovation"
Some of the fantastic Irish suppliers who's produce make up the mouth-watering dishes we serve at The Conference and Events Venue include:
Gahan Meats and Anglo Irish Beef Processors
Gahan Meats have been supplying quality meat for over 50 years and through 3 generations. Having started as a corner shop butcher on Station Road Raheny, they have grown to be one of the most respected purveyors of quality meats in the greater Dublin area.
'With Taste' have created some spectacular dishes using Gahan Meats including this herb rubbed Irish Beef Sirloin accompanied with smoked buttermilk champ, petit balsamic onions and parsley flat cap mushrooms complete with burgundy jus.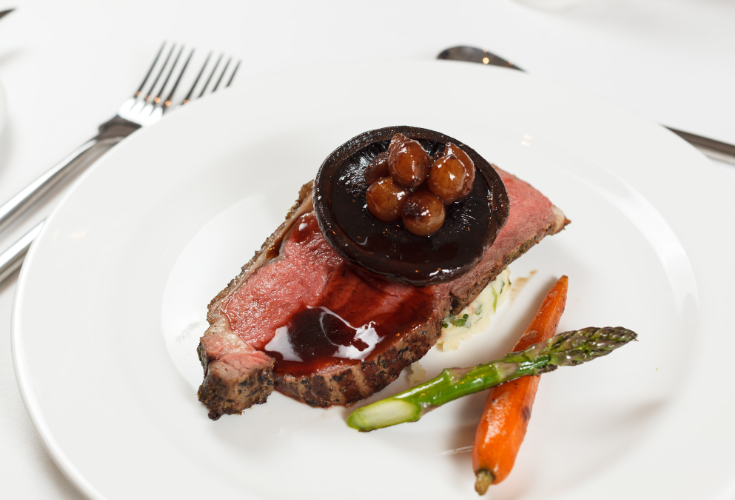 McCarren's Meats
McCarren & Co Ltd. are based in Co. Cavan and process pork and bacon produce. The company trades with various customers from Supermarkets to international meat processors all over the planet.
This 'Parma ham, grilled peach, toonsbridge mozzarella salad' starter is the perfect combination of flavours!
John Stone
John Stone bring their expertise and wealth of selection experience to Irish Lamb. The 7-day matured, kitchen-ready cuts are selected from lambs indigenous to Co. Roscommon and the Connemara region. 'With Taste' has used John Stone produce to create an incredible slow roasted lamb shank in red wine, served with seasonal vegetables.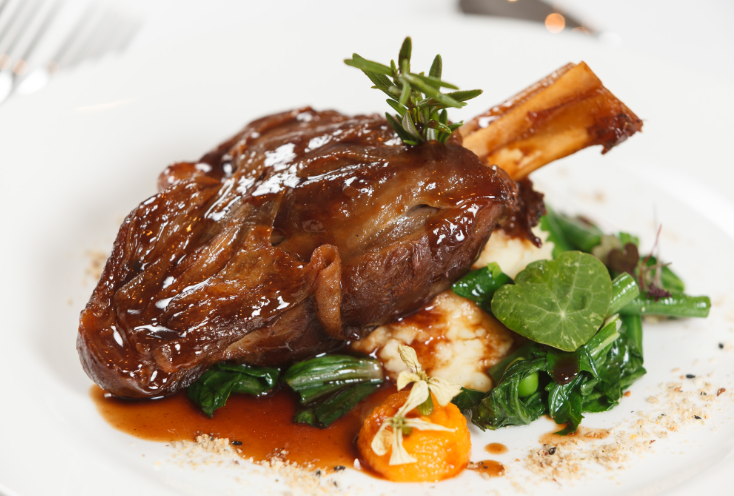 Kish Fish
Established in 1966, Kish Fish is one of Ireland's most progressive and forward thinking seafood suppliers, supplying the very finest seafood to discerning catering professionals throughout Dublin and Leinster including 'With Taste'.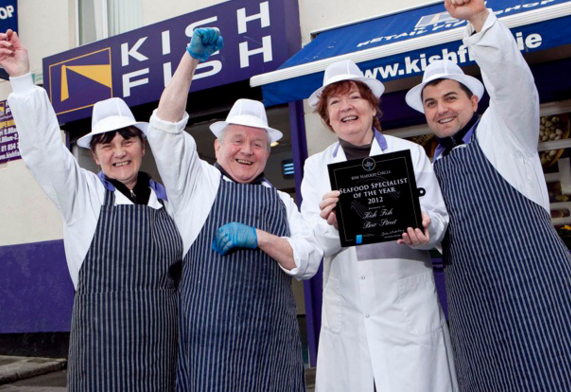 For fish lovers, the "pan-fried fillet of sea bream, saffron potato, fennel puree, curried mussels and spring onion"' is a must try!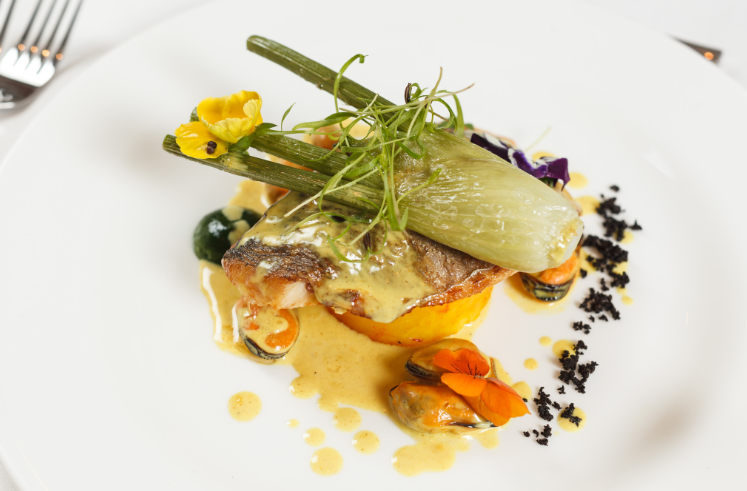 Keelings
The Keelings family story stretches all the way back to 1896 when their family worked a farm in the Donabate area of County Dublin. In the 1930's Keelings began growing fruits and vegetables and supplying them to local Dublin markets. Using Keelings produce, 'With Taste' have created many tasty seasonal dishes using only the finest and freshest ingredients.
The 'Lemon and Thyme warm chicken salad' is complete with Keeling's avocado, grated carrot, baby gems, green beans and lemon emulsion. The perfect start to any meal.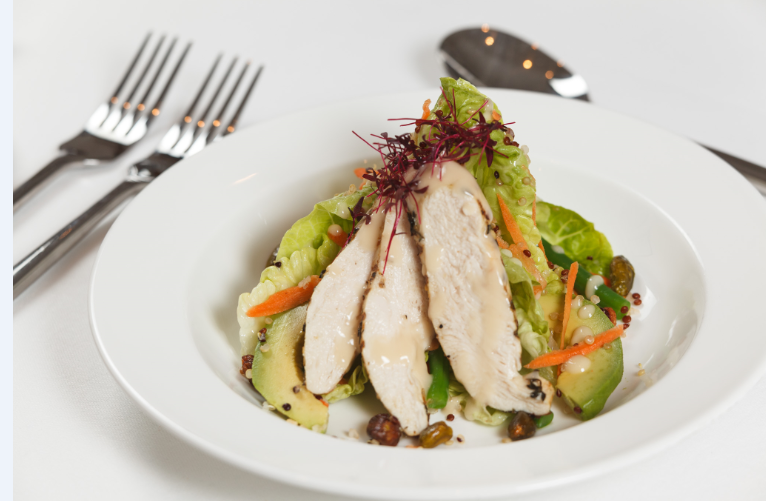 If you would like to know more about hosting  your own personalised dinner or reception at The Conference and Events Venue or if would like further information on our menu options please contact a member of  our events team:
T: +353 01 6344 628