COMING UP THIS MAY AT THE CONFERENCE AND EVENTS VENUE
AN POST AWARDS
THURSDAY, 3RD OF MAY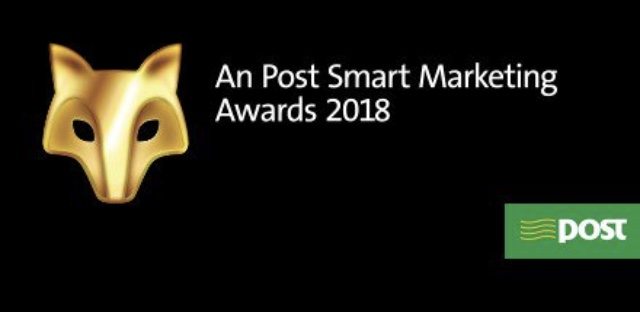 #THESMARTS
The smartest, most prestigious awards in town are once more set to lure the best and brightest to the event that shines a light on smart.
The An Post Smart Marketing Awards are about showcasing bold thinking, championing customer insights, and celebrating outstanding results. The Cross-Category Awards including the Marketing Team of the Year, Agency of the Year and the Grand Prix Award – Campaign of the Year will be announced on the night. View the shortlist now.
Book your tickets now for the Awards Gala Night by emailing SmartMarketing@anpost.ie or calling 087 714 0310.
BUSINESS PERSON AWARDS
WEDNESDAY, 9TH OF MAY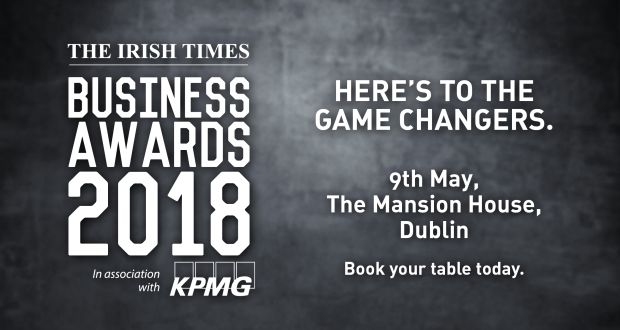 The inaugural Irish Times Business Awards take place in the Round Room this month. Each month a winner is selected by The Irish Times' team of business journalists, and the annual gala awards night will feature the Business Person of the Year being chosen by an independent panel of judges.
The Awards, which are being run in association with KPMG, are open to Irish business leaders both at home and abroad, as well as international executives leading major companies in Ireland.
For more information, click HERE.
INTERNATIONAL CLINICAL TRIALS DAY
THURSDAY, 10TH OF MAY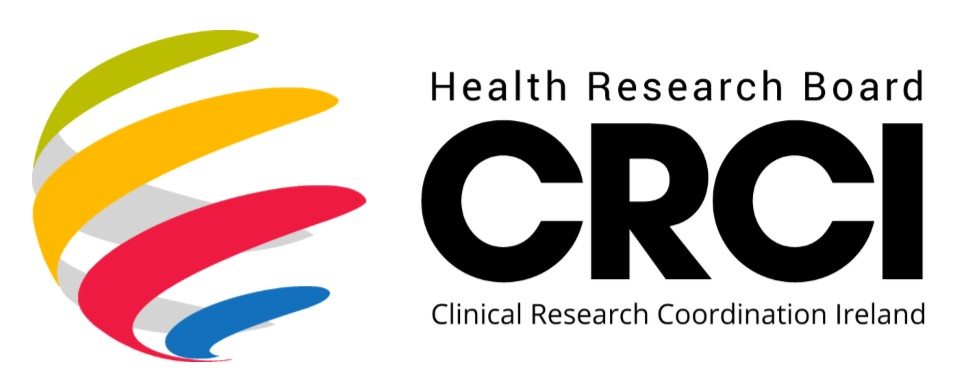 "Growing Clinical Research in Ireland Together"
HRB CRCI invites you to a conference celebrating International Clinical Trials Day 2018.
The conference will feature some of Ireland's leading experts involved in Clinical Research in Ireland. Outlining events happening nationwide to mark International Clinical Trials Day 2018 and showcase some of the ongoing clinical research being conducted in Ireland.
Registration for the event is free! To register, click HERE.
'SECRETS TO SUCCESS: INSPIRING STORIES FROM LEADING ENTREPRENEURS' BOOK LAUNCH
THURSDAY, 10TH OF MAY

An honest and insightful book by author, Sean Gallagher, 'SECRETS TO SUCCESS: Inspiring Stories From Leading Entrepreneurs' is packed full of great advice and real-life insights, shared by the entrepreneurs themselves, about their experience from start-up to success.
You will learn about their backgrounds, how they came up with their 'killer' business idea and how they developed a knack for turning obstacles into opportunities.
This event is free of charge but RSVP required by May 8th.
RSVP now.
IRELAND'S NATIONAL ELECTRICAL AWARDS
FRIDAY, 11TH OF MAY

The country's top electrical contractors, consultants, wholesalers, manufacturers, people, products and projects will be recognised and rewarded.
Hosted by Ireland's Electrical Magazine, the awards are judged by an independent panel of respected industry experts who, through their experience, industry knowledge and professional approach, will have the difficult task of selecting the winners from across 16 different categories.
To view the shortlist, click here.
INTERESTED IN HOSTING AN EVENT AT THE CONFERENCE AND EVENTS VENUE?
Get in touch with our team today: