IFTA Awards 2017


We were thrilled to host the Irish Film and Television Academy Awards in the Round Room for the third year running! IFTA is an all-Ireland organisation whose mission is to encourage excellence in Irish Film and Television by providing a platform for inspiration, creative development and collaboration across the entire industry.
The Round Room looked simply stunning for the evening. Our Event Design team went all out creating a truly lavish, glamorous feel throughout with beautiful crystal chandeliers, a star cloth back drop to complement our unique starry domed ceiling and the use of warm toned truss warmers and up-lighting. The IFTA brand was kept front and centre with the hashtag for the evening lit up fantastically on the stage using LED lights, encouraging guests to engage throughout the evening on social media.
Ireland's brightest stars turned up to the Round Room at the Mansion House for the Awards. Hollywood legends Colm Meaney and Fionnula Flanagan were among the celebs in attendance, along with some of the country's best up and coming actors and actresses.
Take a look at the evening's Biggest Winners.
BEST FILM
'A Date for Mad Mary'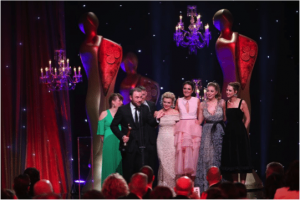 BEST DRAMA
'Vikings'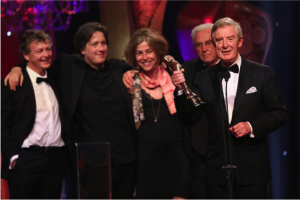 Actor in A LEAD ROLE FILM
Colm Meaney – 'The Journey'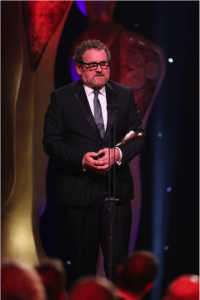 ACTOR IN A LEAD ROLE IN DRAMA
Cillian Murphy – 'Peaky Blinders'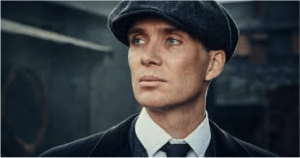 ACTRESS IN A LEAD ROLE FILM
Ruth Negga – 'Loving'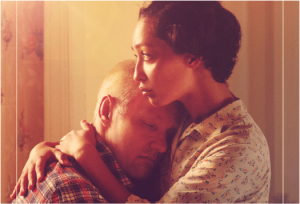 ACTRESS IN A LEAD ROLE IN DRAMA
Amy Huberman – 'Striking Out'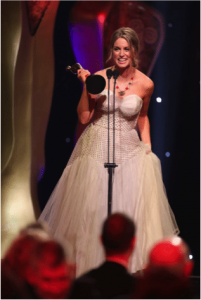 ACTOR IN A SUPPORTING ROLE FILM
Jason O'Mara – 'The Siege of Jadotville'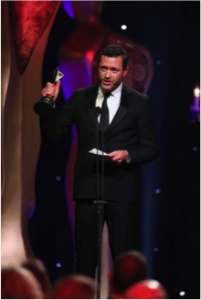 ACTOR IN A SUPPORTING ROLE IN DRAMA
Ned Dennehy – 'An Klondike'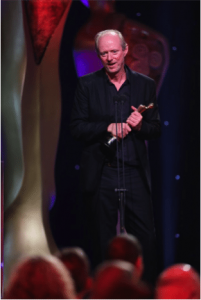 ACTRESS IN A SUPPORTING ROLE FILM
Charleigh Bailey – 'A Date for Mad Mary'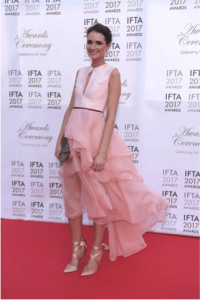 ACTRESS IN A SUPPORTING ROLE IN DRAMA
Charlie Murphy – 'Happy Valley'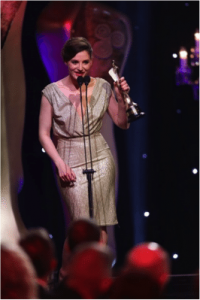 DIRECTOR FILM
Richie Smyth – 'The Siege of Jadotville'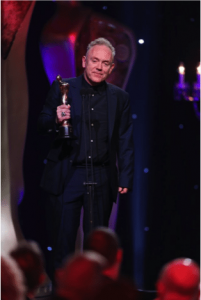 DIRECTOR DRAMA
Daithi Keane – 'An Klondike'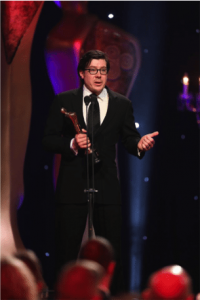 The Lifetime Achievement Award
A special Congratulations to Michael Gambon who won the Lifetime Achievement Award as recognition of his achievement across a diverse body of work over 50 years in film & television. The Award is the highest honour the Academy can bestow, and will see him follow in the footsteps of previous IFTA Honorary Award recipients including Maureen O'Hara, David Kelly, John Boorman, Jim Sheridan, Fionnula Flanagan and Liam Neeson.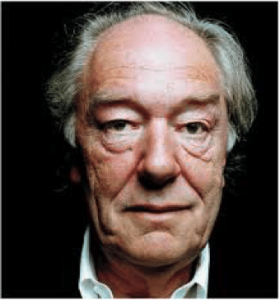 If you missed the Awards Ceremony, don't worry, you can watch the full event HERE!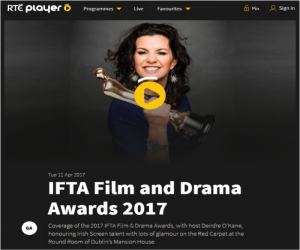 Dawson Street came alive the evening of the Awards with fans and press flocking to get a glimpse of their favourite stars, celebrities and of course their outfits! Take a look at some of the top Red Carpet fashion HERE.