NEW YEAR's EVE BALL OUTFIT INSPIRATION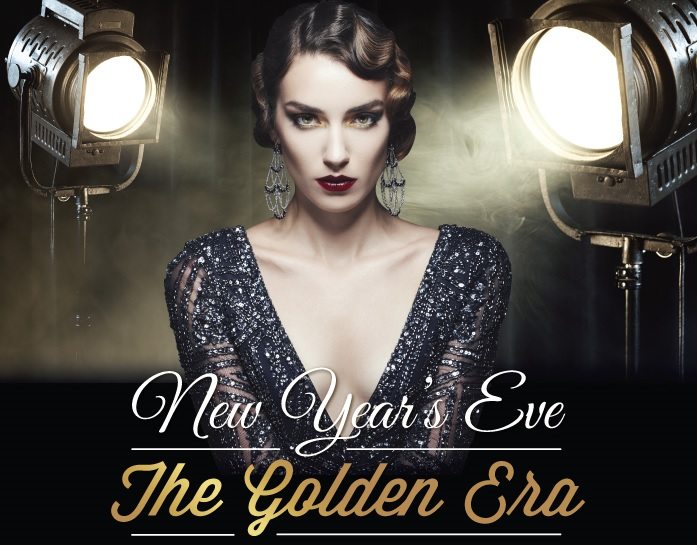 'The Golden Era' New Year's Eve Ball Outfit Inspiration
We have scoured the web and compiled the top picks to have you looking fabulous this New Year's Eve at the 'Golden Era' Ball at The Round Room.
Step back in time and immerse yourself in Hollywood Glamour with a red-carpet gala event, which will be a love-letter to the entire golden era of Hollywood…
Celebrate the golden movie star era as your host transports you through the 1920s to the 1950s with iconic music and performances straight off the silver screen.
So, what to wear?
For this formal affair, getting a dose of fashion history will help you get in the right mindset for the night. While being incredibly glamorous, it is not too difficult (or hard on your bank account!) to find something to wear to embody the Golden Era of Hollywood, from the roaring 1920's right through to the 1950s. Keep reading to see our top tips for dressing authentically for both the ladies and the gents.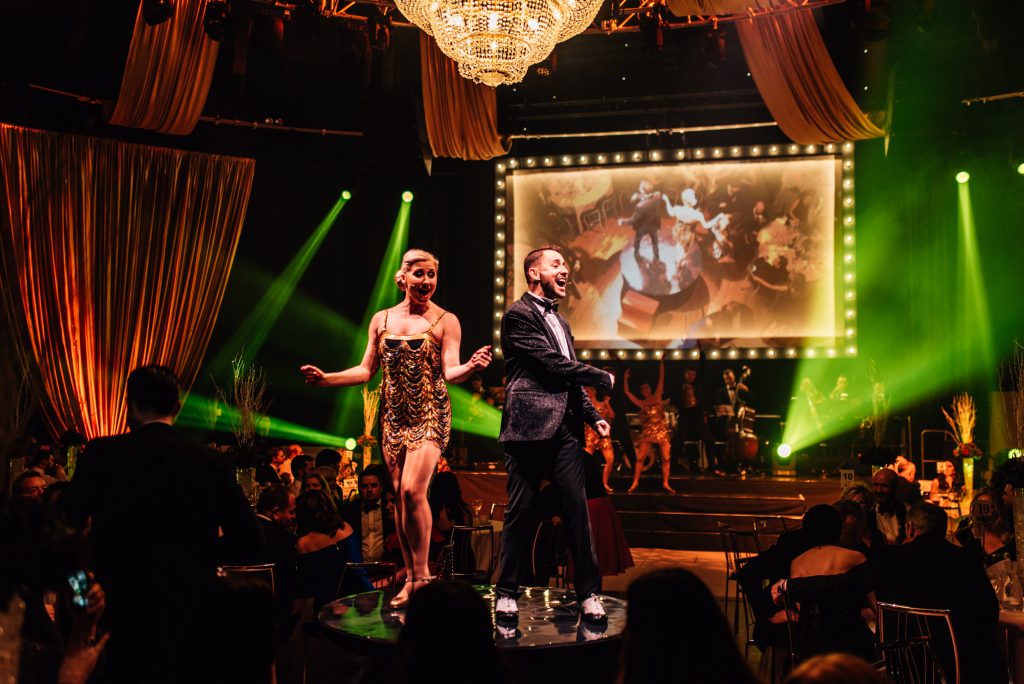 1920's
1920s dresses were sleeveless, shapeless, ankle to knee length slip gowns accented with beading, sequins, fringe, and some feathers. Rich jewel tones and soft pastels were popular colours as they made the simplest of gowns look expensive. Adding lavish accessories was the done thing, making the women look like movie stars!
Diamond tiaras, headbands, silk shawls, feather fans, long pearl necklaces…the more glamorous the better!
We've pulled together two looks below for some inspiration: 
Dress- Amazon, €28
Shoes- Etsy, €35
Lipstick- MAC 'Rebel' Lipstick, BrownThomas, €20
Outfit Total: €83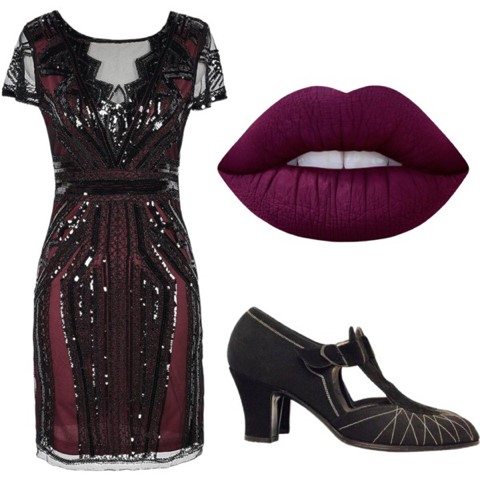 Dress-Amazon, €43
Shoes- Etsy, €63
Earrings- Unique Vintage, €29
Outfit Total: €135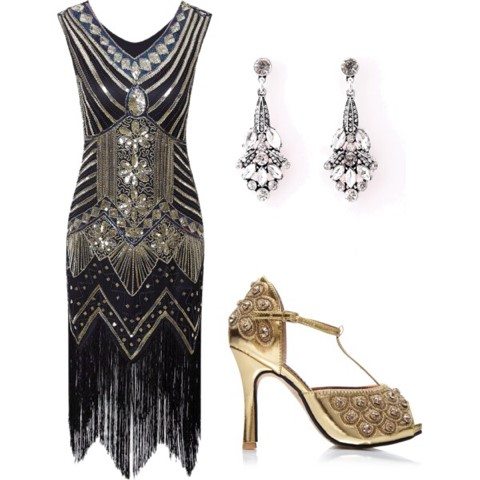 While ladies lavished in fancy frocks, men embraced the colourful life of striped suits, flashy neckties and gold capped walking sticks. You might like to dress in all white like Jay Gatsby himself or perhaps as a bootlegger like the characters in Peaky Blinders!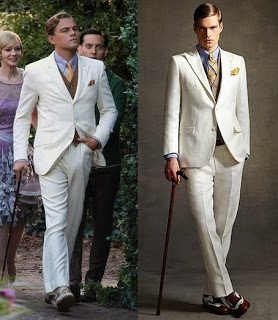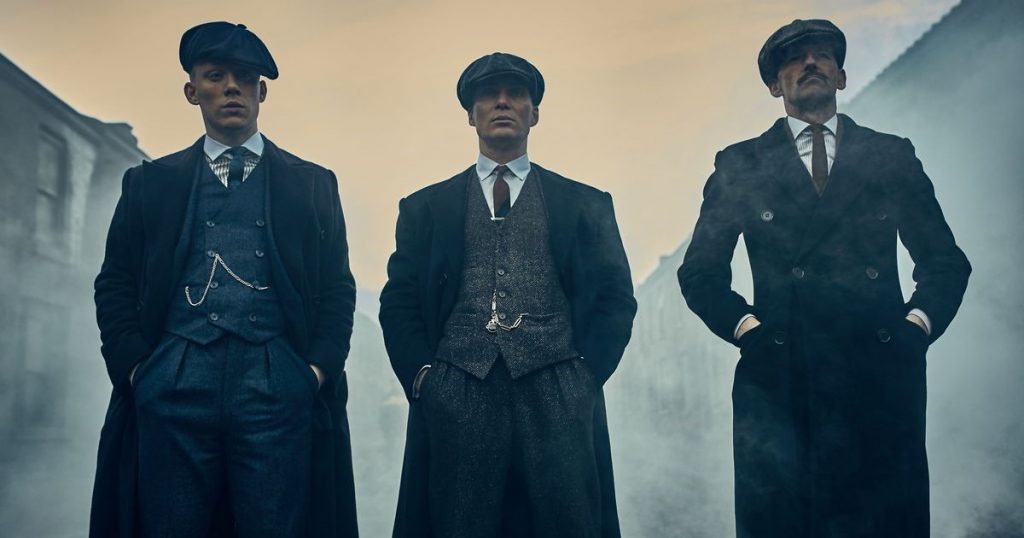 For a classy affair such as 'The Golden Era' at The Round Room this New Year's Eve, a tuxedo may be the best choice for men. Choose a standard notch lapel black tuxedo jacket with flat front tuxedo pants. A white button down shirt will look good underneath. A white or black vest is optional and a good choice if you want to take off your jacket (it will also add an extra layer of warmth in this chilly weather!) Add a white or black bow tie and a snazzy pair of cufflinks and hey presto! A top hat will take you to new heights but isn't necessary.
 There are a wide array of men's clothing stores and businesses which offer great rental options. Check out a couple of our top picks below-
Bond Brothers, Suits You, Dorian Black.
1940's
40s fashion, for the most part, fit closer to the body and used less fabric due to WWII rationing. Hemlines during that time tended to be just below the knee and toward the end of the decade, hemlines dropped to mid-calf. Christian Dior introduced his "New Look" designs in the late 1940's which involved very tight fitting bodices with a full skirt.
Ladies! To recreate the classic 1940s look this New Year's Eve, look for A-line skirts to just below the knee or mid-calf, shoulder pads and solid colours in neutral, blacks, browns or navy. Adding the appropriate accessories will complete your outfit and add more authenticity to the look. Accessories such as hair flowers, turbans, peep toe and platform shoes and alligator purses will do the trick! You can find an authentic vintage dress or evening gown from that decade or you can also put together something from new "vintage inspired" clothing that will be equally as glam!
We've pulled together the below look if you the 1940s is more your style:
Dress- Zaful, €38
Shoes- Folkster €29
Lipstick- MAC 'Ruby Woo' Lipstick, BrownThomas, €20
Outfit Total: €87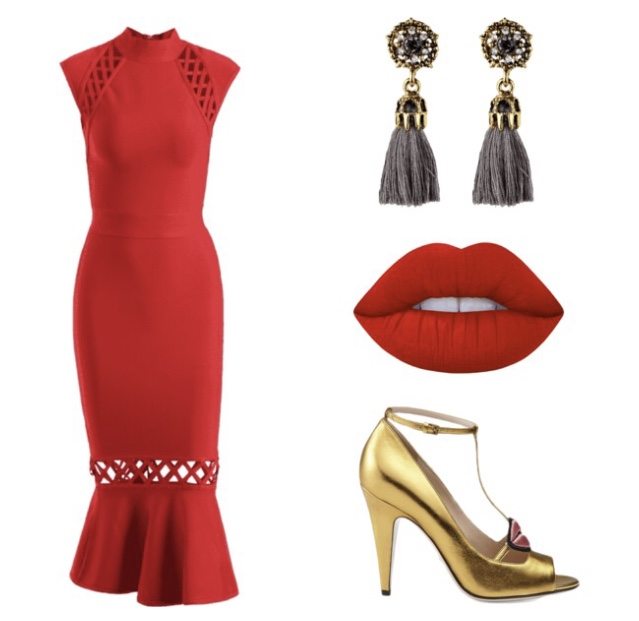 Fancy dress is not compulsory for our 'Golden Era' New Year's Eve Ball, however, whether you choose to dress for the decade or not this New Year's Eve at
The Round Room, DRESS TO IMPRESS!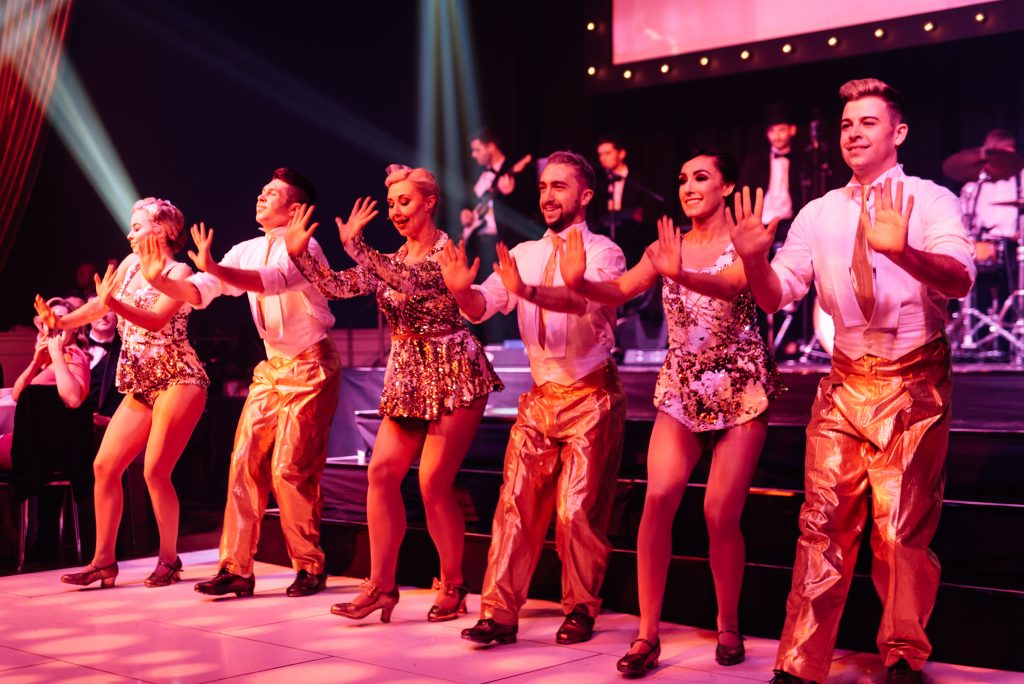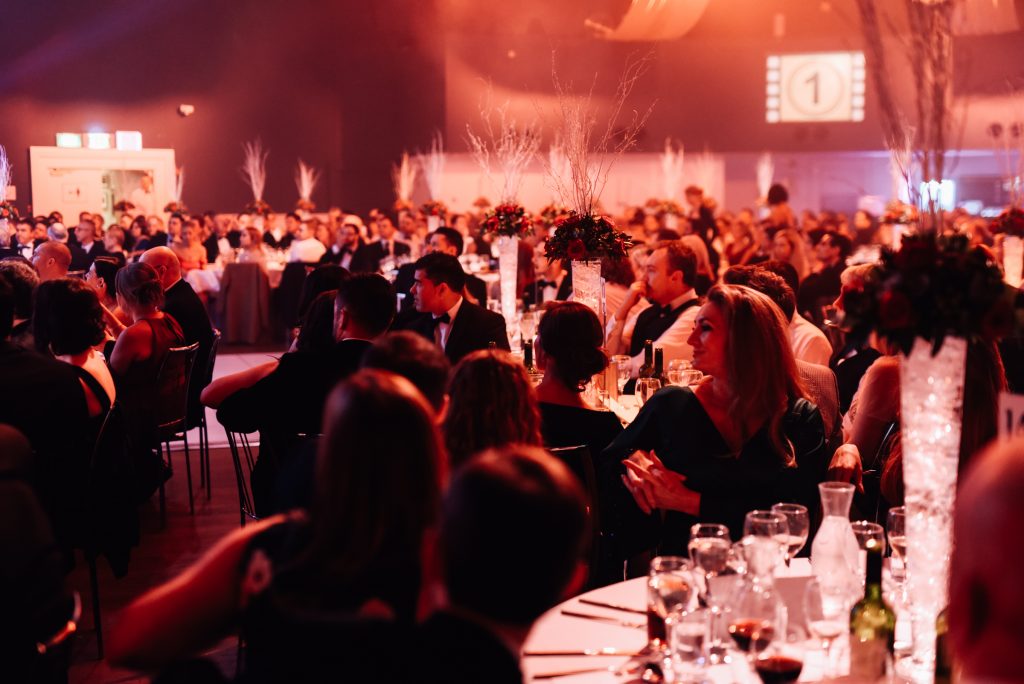 All that Awaits is Through the Famous Round Room Gates…
Limited tickets remain for the New Year's Eve 'Golden Era' Ball at The Round Room.
To purchase tickets:
T: +353 1 634 4628
In person from FIRE Restaurant reception.