The Round Room, Dublin: The Perfect Venue for Your Gala Dinner
The Round Room, Dublin: The Perfect Venue for Your Gala Dinner
Looking for the perfect venue in Dubin to host your next gala dinner event? Look no further than The Round Room at The Mansion House, located on Dawson St in the heart of Dublin city centre. Our team of experienced professionals will work with you to create a truly unforgettable event at our Dublin venue that will leave your guests talking for years to come. From elegant decor to award-winning catering, we have everything you need to make your gala dinner a success.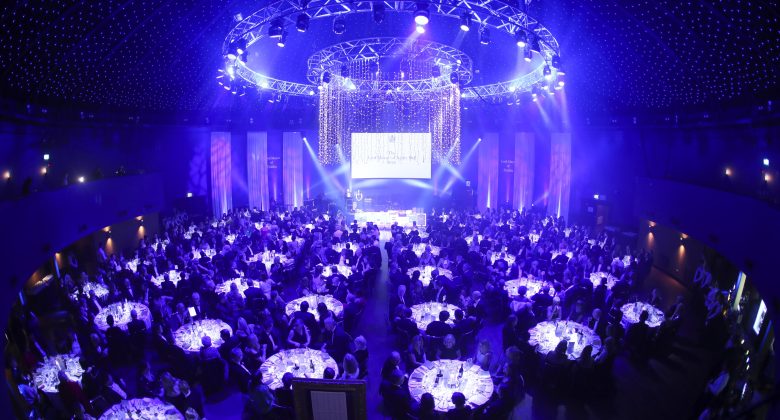 The Round Room at The Mansion House: A Historic and Elegant Venue.
The Round Room at The Mansion House has dramatically transformed to provide a space that inspires people to create events. The grandeur of our timeless 18th-century setting, combined with recent restoration and cutting-edge technology, guarantees a lasting impression on everyone who walks through our doors.
As the first purpose-built events venue in Ireland, the Round Room has been the venue of choice for Ireland's most impressive gala dinners and award ceremonies since 1821. The venue is entirely circular in shape with a fantastic dome ceiling drenched in stars providing a visual focus in a space defined by grandeur. The Round Room is an incredibly versatile space, and when you host your event at the Round Room, the only limit is your imagination.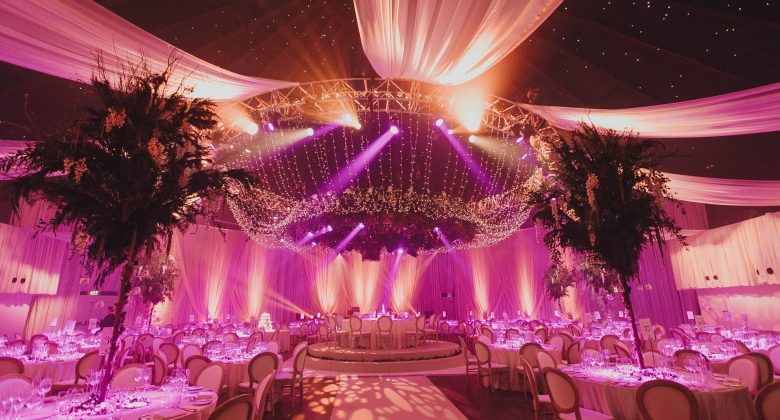 Professional Event Planning and Coordination
Planning a professional event like a gala dinner or awards ceremony requires attention to detail, effective communication, and a lot of hard work – that is why our dedicated Event team are available to help you stay organised and focused throughout the planning process to ensure a successful event.
When you host a gala event in The Round Room, our dedicated team will help you every step of the way. We understand the needs of our clients and support them with food tastings, AV requirements, branding opportunities and event design to ensure your goals and objectives are reached so that your event is unforgettable and leaves a lasting impression on all your delegates.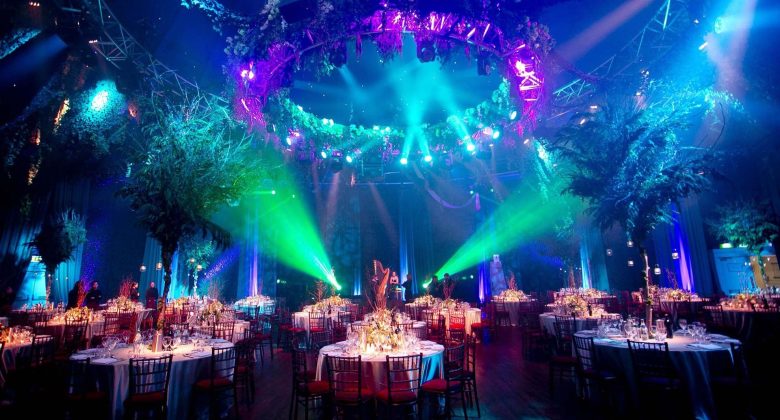 State-of-the-Art Audio and Visual Equipment.
The Round Room has a continuous investment policy in place regarding technology upgrades, ensuring our events venue in Dublin retains its place as a market leader. Over a quarter of a million euros has been invested in lighting, audio and visual upgrades, putting The Round Room in a league of its own. Our state-of-the-art event space in Dublin is incredibly versatile to suit all your event and individual needs.
The Round Room offers the highest quality audiovisual production for events. Our partner, CAVs, ae one of the most experienced audio-visual providers in the industry and have produced some high-profile events, including the Irish Film and TV Awards and the Dublin Tech Summit.
Along with Audio and Visual Equipment, unique concepts can be created with lighting, event design, theming, branding, draping, and table centrepieces to transform The Round Room into a spectacular space bespoke to your event.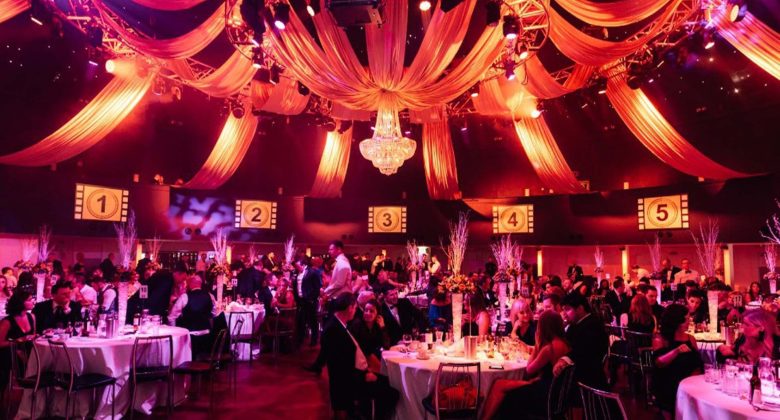 Customisable event packages to fit your needs.
A truly 'blank canvas' allows your imagination to run wild! Our fully in-house production capabilities allow our events team to cater to bespoke requirements and to create spectacular themed events to meet your event needs.
Customisable event packages can be tailored to fit the specific requirements of your event and budget. Your dedicated Events Manager will work closely with you to ensure you are fully aware of the services and components on offer for your gala dinner.  We can help you with services such as audio-visual equipment, lighting, branding, catering, decorations, entertainment and photography.
We will work closely with you to ensure your customisable package meets your event's needs and any specific requirements that will give your event the ultimate WOW factor.
For more information on hosting your next gala dinner or award ceremony at The Round Room at the Mansion House, contact our Events and Sales Team today on: 
Email: sales@mansionhouse.ie
Phone: 01 6344 628